Screening and Q&A!
Thursday, April 20, 2017 - Thursday, April 20, 2017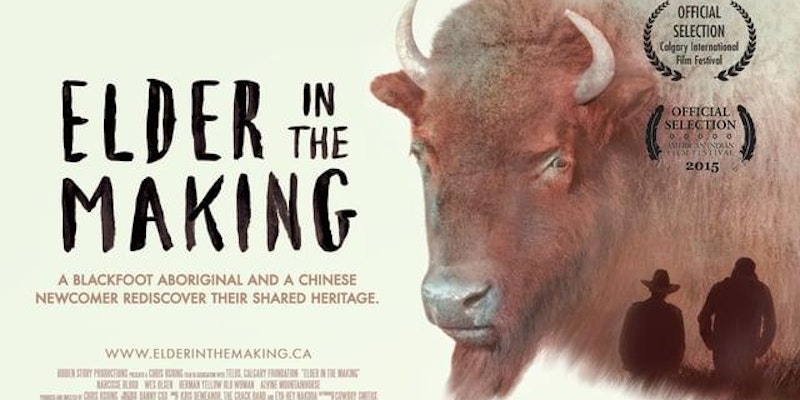 Lougheed House presents:
Elder in the Making
Thursday, April 20, 2017 @ 6:00 PM
Lougheed House - 707 13 Ave SW, Calgary, AB
Admission by Donation
Enjoy a full screening of Elder in the Making; A film inspired by the work of the Making Treaty 7 Cultural Society, a group of artists, musicians, playwrights, elders, and technicians trying to bring the stories of aboriginal and settler relationship to the forefront. (Film: 95 minutes)
Following the screening will be a panel discussion and Q&A with Cowboy Smithx, a Blackfoot Aboriginal, and Chris Hsiung, a Chinese-Canadian.
Through footage from the documentary Elder in the Making, personal insights from their travels and in- depth discussions, participants will begin to understand the state of aboriginal relations today and where it might go in the future.
Suggested donation is $10.
Doors open at 6:00pm with the Screening starting at 6:30pm.
Cash bar with food for purchase available.
Calgary Showtimes: Elder in the Making >
Elder in the Making Facebook >
Elder in the Making Twitter >
Eventbrite RSVP Tickets >