Calgary Premiere!
Sunday, July 02, 2017 - Sunday, July 02, 2017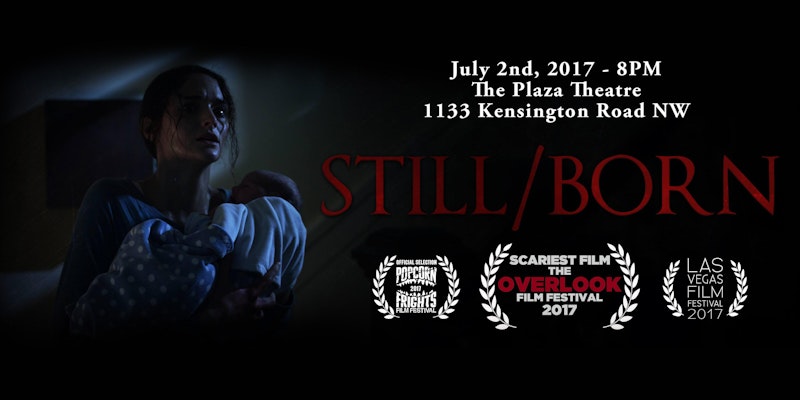 STILL / BORN
Sunday, July 02, 2017 @ 6:30 PM
Plaza Theatre - 1133 Kensington Road NW, Calgary, AB
$13 General
Come out and see the Calgary Premiere of STILL/BORN.
"Ferociously frightful" - CULTURE CRYPT
"Mounting suspense, and genuine scares that will keep the viewer at the edge of their seats" - MODERN HORROR
"Hits terrifying notes, splitting its time between effective jump scares and chronic paranoia and dread" - FRIGHTDAY
"Elicited a genuine shriek from an audience member, a terrified, genuine cry of terror, the like of which I've never heard before during a screening." - INDIEWIRE
Indiewire top 10 upcoming scariest films of 2017
Winner of the scariest film of the festival at Overlook Film Fest.
Mary, a new mother gives birth to two twins but only one of them is alive. While taking care of her remaining child, Adam, she suspects that something, a supernatural entity, has chosen her child and will stop at nothing to take it from her.
Directed by Brandon Christensen and Produced by Colin Minihan, Kurtis David Harder and Chris Ball. Locally shot in Calgary.
If you worked on the film you will be given a comp ticket so contact us directly.
Calgary Showtimes: STILL / BORN >
Facebook Event >
Eventbrite Buy Tickets >