Debut Showing @ Beakerhead!
Sunday, September 22, 2019 - Sunday, September 22, 2019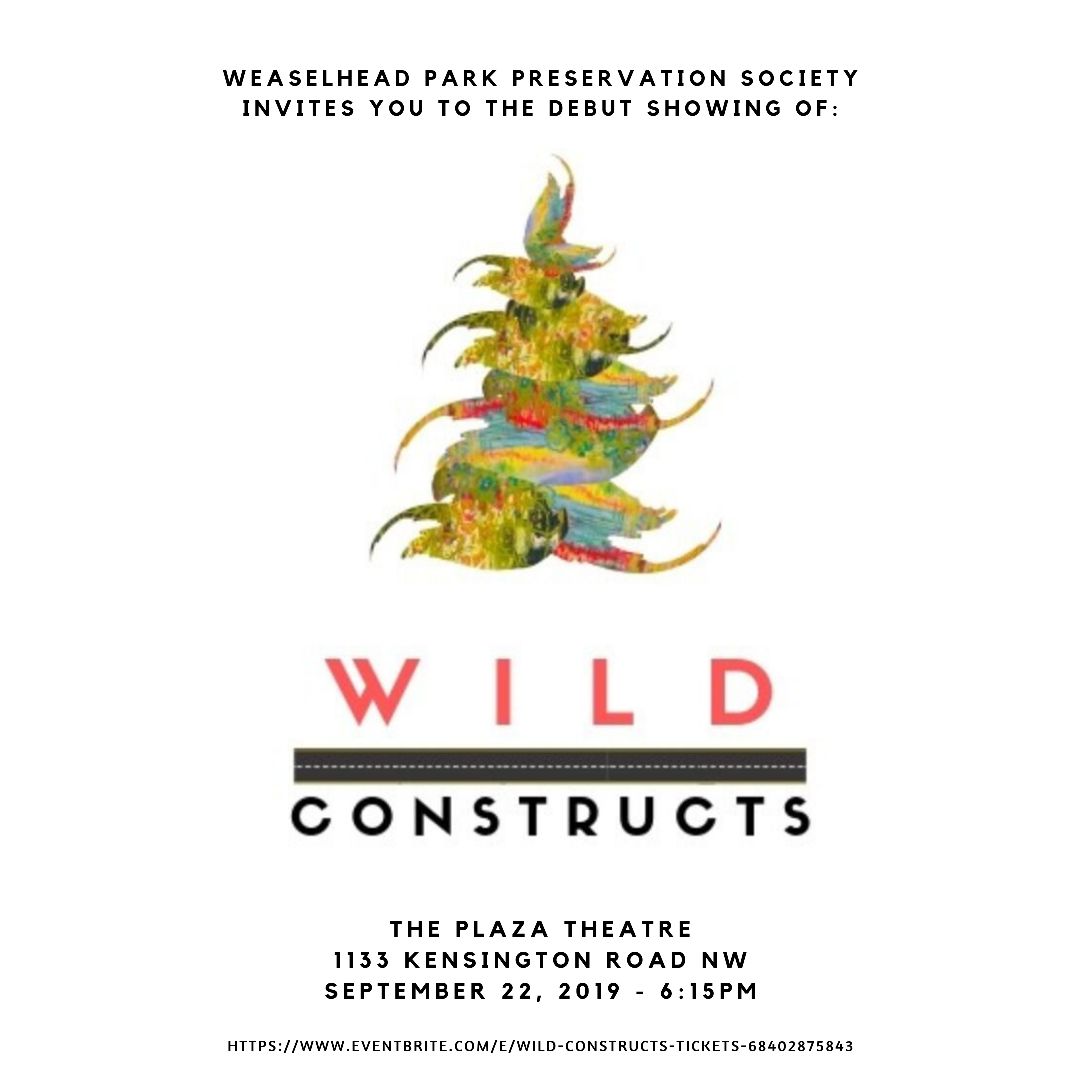 Wild Constructs
Sunday, September 22, 2019 @ 6:15 PM
Plaza Theatre - 1133 Kensington Road NW, Calgary, AB
$12 General Admission
WILD CONSTRUCTS
Beakerhead 2019
Video Series presented by Weaselhead and Glenmore Park Preservation Society
The project Wild Constructs is a series of six videos (5-7 minutes each) created, and filmed in Weaselhead Natural Environment Park in Calgary. It features the work of nine talented local artists who share their experience of the park and creative responses to the biological and social impacts of the Southwest Calgary Ring Road. The videos include spoken word poetry, dance, storytelling, drum, and song. Each video is set to original song composition that weaves in wild sounds, from field recordings taken in the park over the past 3 years.
Wild Constructs is an honest and beautifully diverse look into a place going through significant and rapid changes brought on by construction. It showcases the beauty and importance of urban wild, offers an accessible understanding of ecological changes, and gives immersive windows into the many perspectives of place. Wild Constructs is a compelling conversation between science, art, wilderness, and community.
Filmed on Treaty 7 Land
The Weaselhead >
The Weaselhead Facebook >
Facebook Event >
Eventbrite Tickets >