Phoenix Cultural Centre!
Thursday, November 14, 2019 - Thursday, November 14, 2019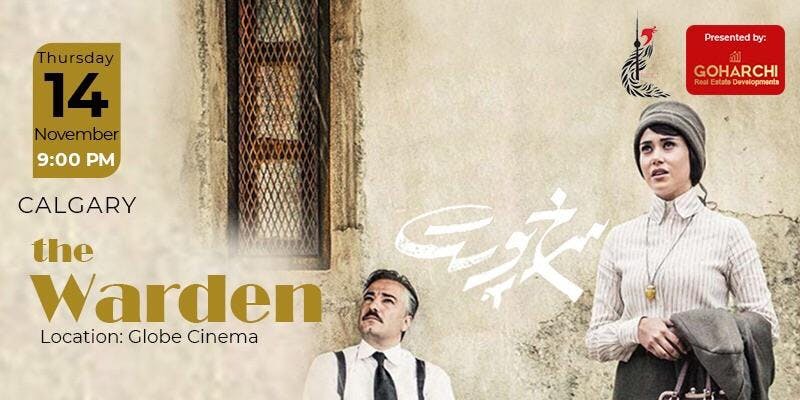 The Warden (سرخپوست)
Thursday, November 14, 2019 @ 9:00 PM
Globe Cinema - 617 8 Avenue SW, Calgary, AB
$15 General | $10 Earlybird
Phoenix Cultural Centre- Toronto Present: The Warden A film starring Navid Mohammadzadeh, Parinaz Izadyar

Social-Drama, Color
Production Year: 2019
With English Subtitle
*Non-refundable
** Last Minute tickets are more expensive than Regular Tickets.
Summary:
The demolition of a remote prison complex, towering over the arid landscape of 1960s-era southern Iran, requires the transfer of its inmate population. The operation's success guarantees a reward for the institution's strict warden (Navid Mohammadzadeh, in a refreshing departure from the dishevelled delinquents he usually plays). However, when it becomes apparent that a prisoner is missing, his absence threatens to undermine the warden's stellar reputation and any prospect of a promotion. There's also the relationship between the warden and the prison's striking social worker (Parinaz Izadyar), a budding romance that will likely play a role in the unfolding events. With its high concept premise of a frantic manhunt for an inmate in the very building that's meant to keep him imprisoned, Nima Javidi nimbly reflects on notions of freedom and the fragile nature of authority.
Phoenix Cultural Centre Calgary >
Phoenix Cultural Centre Facebook >
Eventbrite Tickets >