Calgary Black History Month Screening!
Sunday, March 29, 2020 - Sunday, March 29, 2020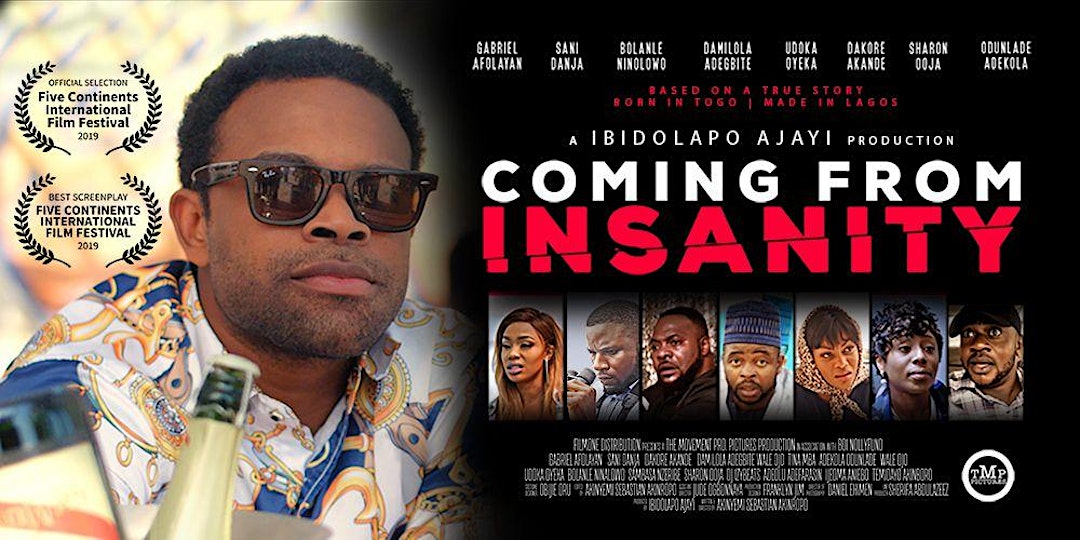 Coming From Insanity
Sunday, March 29, 2020 @ 6:00 PM CANCELLED
Bearspaw Lifestyle Centre - 253220 Bearspaw Road, Calgary, AB
$25 General Admission | $50 VIP
Olori Theater and Entertainment Productions presents the multiple Award Winning Nollywood film, Coming From Insanity.

Sunday, March 29, 2020
6:00 PM Doors Open // 7:00 PM Start
In the mid-nineties, a 12 year-old boy (KOSSI) with genius-level intelligence, is one of many children trafficked through the Nigerian borders from Togo. He ends up with the MARTINS, an upper-middle class family of 4 in Lagos. At their home, he will work overtime for his meals and shelter as a houseboy. Fast forward to present day, Kossi is still a houseboy with the Martins. He dreams of a better life, but with barely any education, he knows his future is compromised. He relies on his natural abilities and talent to carve out a way for himself, soon discovering the art of counterfeit-money printing. Now out on his own, he employs the services of a few friends and grows the operation substantially, floating the most flawless counterfeit dollars this side of the world, landing him on the radar of a young determined agent at the Economic and Financial Crimes Commission, who will stop at nothing to bring him to justice.
R 18 - Language