2020/21 SEASON!
Thursday, October 08, 2020 - Thursday, October 08, 2020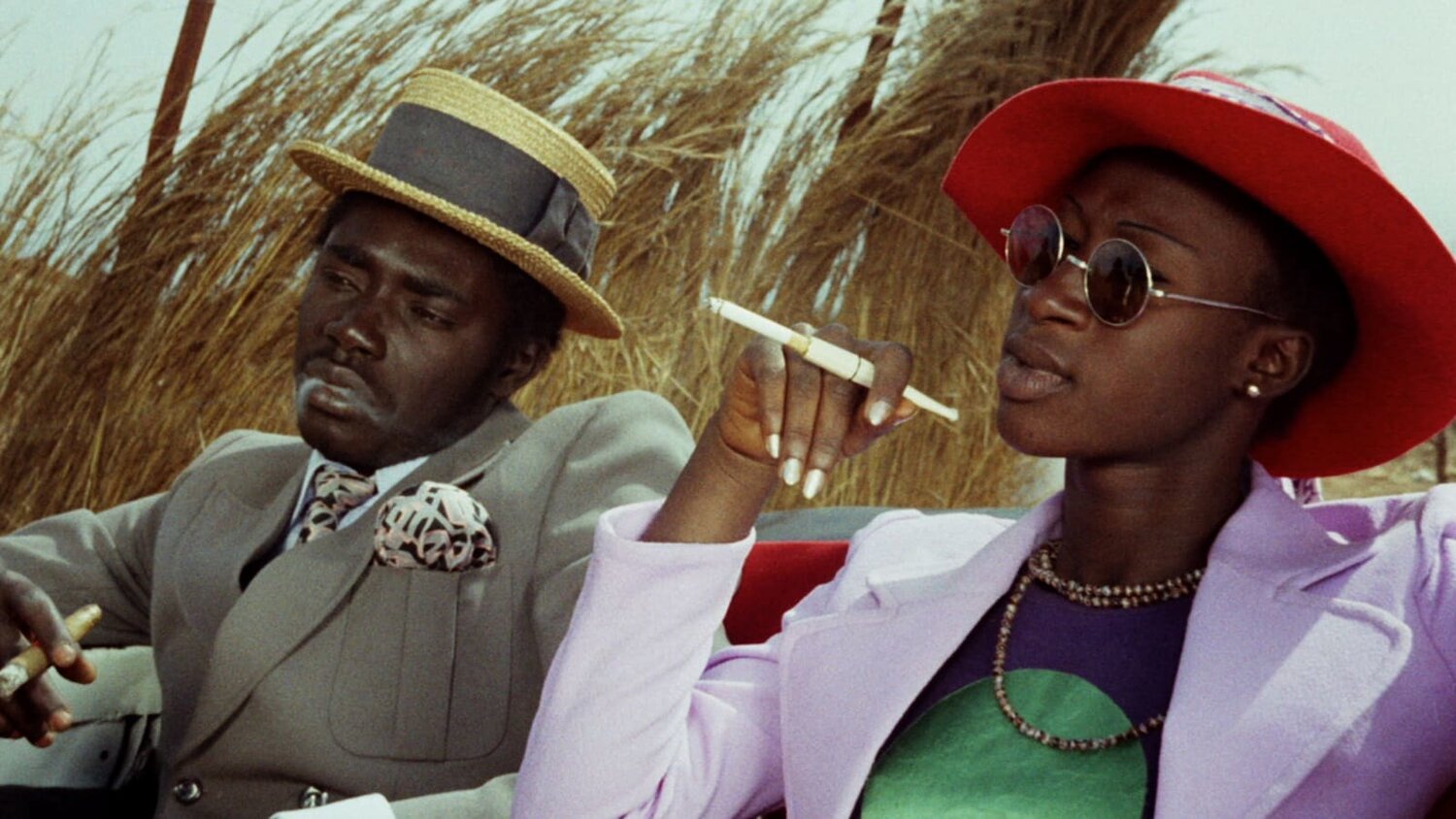 Touki Bouki (1973)
Thursday, October 08, 2020 @ 7:00 PM
Globe Cinema - 617 8 Avenue SW, Calgary, AB
$13.75 General | $11.62 Members/Seniors/Students | $43.45 5-Pack Punch Pass
CO-PRESENTED BY ACTION DIGNITY, HALF OF THE PROCEEDS FROM THIS SCREENING WILL BE GOING TO THE B.L.A.C.K. PROJECT.
DIRECTED BY DJIBRIL DIOP MAMBÉTY | SENEGAL | 95 MINS
Our 14th Season kicks off with Djibril Diop Mambéty's remarkable and visionary debut feature, Touki Bouki (1973). A landmark of African cinema, this Senegalese road movie follows Mory and Anta, a rebellious young couple who, fed up with their homeland, embark on a trip to escape to Paris. Released following Senegal's return to independence in the 1960s, Touki Bouki deftly captures a moment of post-colonial tension between the familiar traditions of its characters' African homeland and the aspirational promise of a modernized France. Don't miss your chance to see one of the greatest African films of all time on the big screen!
Though sporting a formal playfulness inspired by the French New Wave, Mambéty's film is an utterly unique beast that employs a spontaneous, sensual, and surreal style that baffled Western audiences upon release. Touki Bouki premiered at the 1973 Cannes Film Festival, but didn't reach most contemporary audiences until 2008, when it was beautifully restored by Martin Scorsese's World Cinema Project, who called it a "a cinematic poem made with a raw, wild energy." Today, the avant-garde masterpiece plays as refreshingly as ever, with Beyoncé and Jay-Z even paying homage to the film in promotional material for their 2018 "On the Run II" tour.
Please read our COVID-19 Guidelines and Info page before planning your visit!
About Calgary Cinematheque
We are a non-profit film society dedicated to presenting significant, challenging, and essential works of cinema art in Calgary. During our season, which runs from October to April, we screen films weekly, in curated programs which situate each film in a thematic and historical context. We do this because we believe cinema is an essential form of artistic, social, and political expression. Audiences should be able to engage with a wide range of cinematic expression, not only with what is commercially viable. We believe in the power of sharing these experiences with other people in a theatrical setting and we strive to cultivate a community around that experience.
About ActionDignity
ActionDignity is a community-based organization that facilitates the collective voice of Calgary's ethno-cultural communities towards full civic participation and integration through collaborative action.
The B.L.A.C.K (Becoming Leaders Acquiring Critical Knowledge) Project was created to strengthen the sense of identity and community among Black youth by building leadership skills, community connections, civic engagement, and youth-led actions to address anti-Black racism.
---
In the spirit of respect, reciprocity and truth, we honour and acknowledge that this screening takes place on Moh'kinsstis and the traditional Treaty 7 territory, as well as the oral practices of the Blackfoot confederacy: Siksika, Kainai, Piikani as well as the Îyâxe Nakoda and Tsuut'ina nations. We acknowledge that this territory is home to the Métis Nation of Alberta, Region 3 within the historical Northwest Métis homeland. Finally, we acknowledge all Nations, Indigenous and non, who live, work and play, as well as help steward this land, honour and celebrate this territory.
Calgary Showtimes: Touki Bouki (1973) >
Calgary Cinematheque >
Calgary Cinematheque Facebook >
Calgary Cinematheque Twitter >
Facebook Event >
Eventbrite Tickets >