Contemporary World Cinema Series!
Thursday, January 21, 2021 - Sunday, January 24, 2021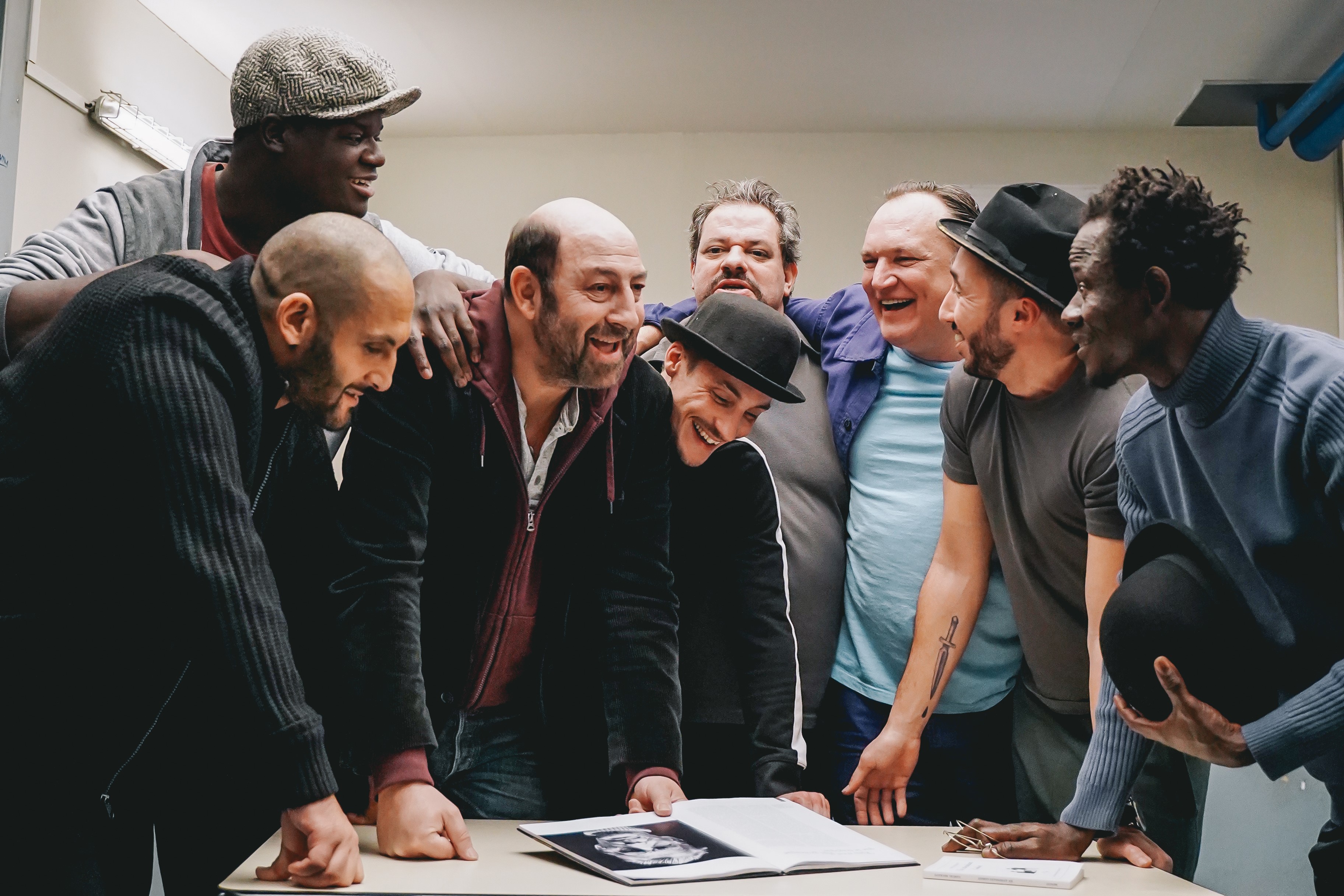 The Big Hit (Un Triomphe)
Thursday, January 21, 2021 @ 7:00 PM
Globe Cinema - 617 8 Ave SW, Calgary, AB
January 21-24, 2021
Online
$13.50 General
CIFF's Global Perspectives Series is a monthly global cinema series running January - June 2021 online and in cinema.
THE BIG HIT screens at Globe Cinema January 20 at 7 PM and online January 21 - 24.
Etienne is an often out of work but an endearing actor who runs a theatre workshop in prison, where he brings together an unlikely troupe of prisoners to stage Samuel Beckett's famous play Waiting for Godot.
When he is allowed to take the colourful band of convicts on a tour outside of prison, Etienne finally has the chance to thrive. Each date is a new success, and a unique relationship grows between this ad hoc group of actors and their director. But soon comes the final performance in Paris. Will their last night together be the biggest hit of them all?
An uplifting comedy inspired by true events, starring Kad Merad (Bienvenue chez les Ch'tis, César Award Winner for DON'T WORRY, I'M FINE).
Virtual Ticket: $13.50, includes tax, plus fees
In Cinema Ticket: $13.50, includes tax, plus fees
Advanced tickets for streaming are on sale now. Advanced tickets for the in cinema screening will go on sale two weeks before the scheduled event, subject to change.
In light of new province-wide COVID restrictions, we have had to cancel the in-cinema screenings for THE REASON I JUMP (January 6) and THE BIG HIT (January 20).
About Global Perspectives Series 2021
CIFF's Global Perspectives Series is a monthly feature-length narrative series.
This collection of exciting worldly films will make their Calgary debuts at Globe Cinema on the third Wednesday of each month. Global Perspectives takes local audiences around the globe with six of the year's most talked-about films.
This year's Global Perspectives Series is going hybrid. Join us in cinema* or online with virtual streaming!
All in cinema events will take place at Globe Cinema and streaming will be offered through our Eventive platform.
*CIFF is and will continue to monitor Alberta Health Services (AHS) standards as they are updated and adjusted, and will continue to abide by the industry standards they set out for us. In the event that Provincial or Municipal restrictions do not allow for our in-cinema screenings to take place, they will not be rescheduled.

2020 Global Perspectives Series Dates
JANUARY: In-Cinema January 20 & Online January 21-24, THE BIG HIT
FEBRUARY: In-Cinema February 17 & Online February 18-21, Film Selection TBA
MARCH: In-Cinema March 17 & Online March 18-21, Film Selection TBA
APRIL: In-Cinema April 21 & Online April 22-25, Film Selection TBA
MAY: In-Cinema May 19 & Online May 20-23, Film Selection TBA
JUNE: In-Cinema June 16 & Online June 17-20, Film Selection TBA
Calgary Showtimes: The Big Hit (Un Triomphe) >
Calgary International Film Festival >
CIFF Facebook >
Global Perspectives 2021 >
Facebook Event >