Monthly Film Series!
Thursday, March 04, 2021 - Sunday, March 07, 2021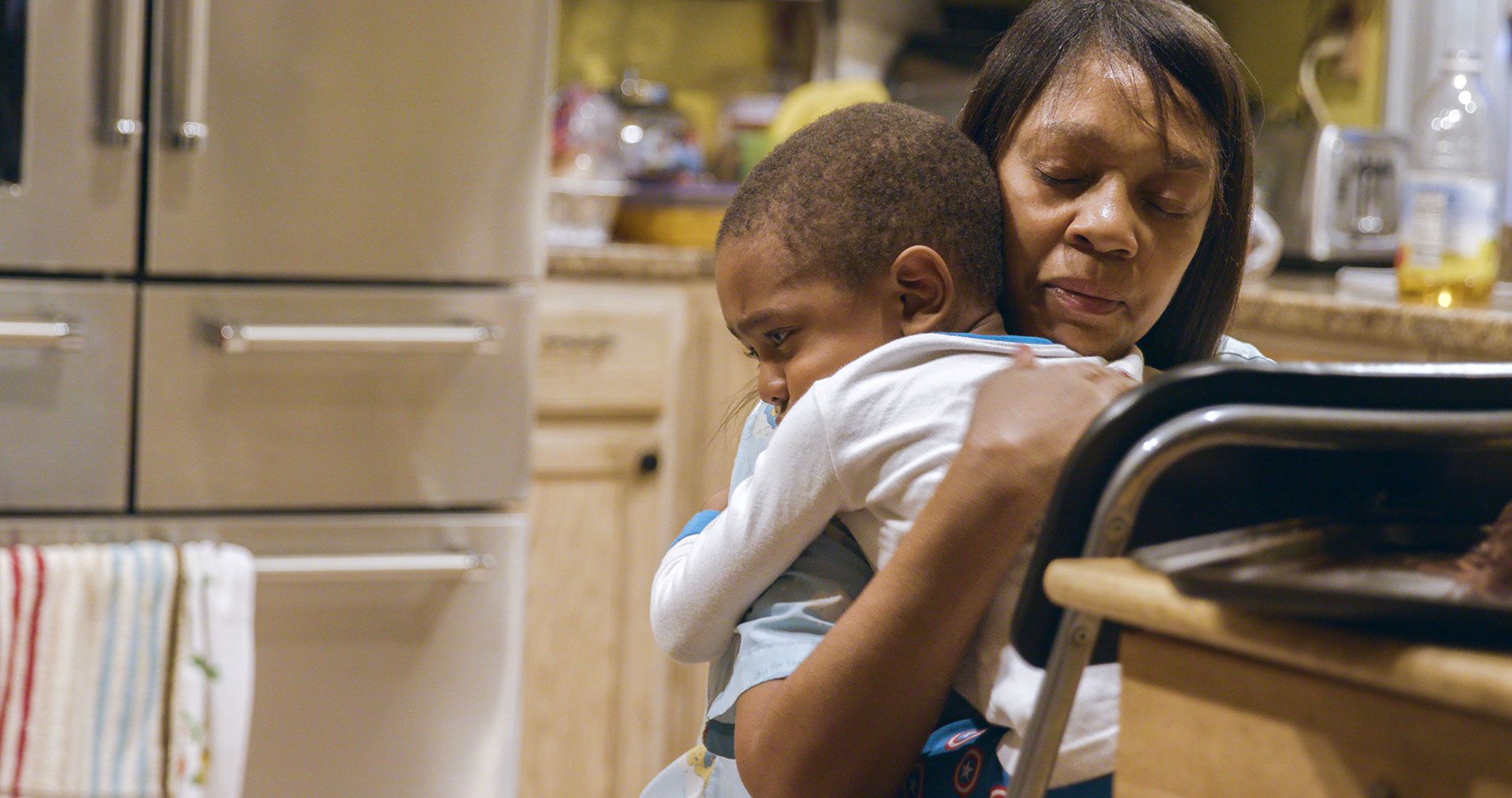 Through the Night
March 04-07, 2021
Online
$13.50 General
CIFF's Top Docs (formerly known as Doc Soup) is a monthly feature-length documentary series running January - June 2021 online and in cinema.
THROUGH THE NIGHT screens online March 4-7.
To make ends meet, people in the U.S. are working longer hours across multiple jobs. This modern reality of non-stop work has resulted in an unexpected phenomenon: the flourishing of 24-hour daycare centers. THROUGH THE NIGHT is a verité documentary that explores the personal cost of our modern economy through the stories of two working mothers and a childcare provider—whose lives intersect at a 24-hour daycare center.
The film follows a mother who works the overnight shift at a hospital; another holding down three jobs to support her family; and a woman who for two decades has cared for children of parents with nowhere else to turn. Over the span of two years, across working holidays, seven-day work weeks, and around-the-clock shifts, the film reveals the personal cost of rising wealth inequality in the U.S and the close bonds forged between parents, children, and caregivers.
CLOSED CAPTIONING
This film is available with Closed Captioning
RATING: TBD
THROUGH THE NIGHT is available to stream in Alberta
______
Virtual Ticket: $13.50, includes tax, plus fees, on sale now.
In-Cinema Ticket: $13.50, includes tax, plus fees. When in-cinema screenings are possible, tickets will be announced two weeks prior to the event.
About Top Docs Series 2021
With a new season comes a new name...and all the docs you love so much!
With 12 great years behind us, we'd like to thank our friends at Hot Docs Festival for their partnership and inclusion in this Canada-wide program. We're headed out on our own now...with Top Docs!
CIFF's Top Docs (formerly known as Doc Soup) is a monthly feature-length documentary series.
Top Docs brings six of the year's most talked-about docs to local audiences. Rich with diverse perspectives and a spectrum of filmmaking styles, these documentaries will fascinate, inspire, enlighten, and entertain!
This year's Top Docs Series is going hybrid. Join us in cinema* or online with virtual streaming!
All in cinema events will take place at Globe Cinema and streaming will be offered through our Eventive platform.
*CIFF is and will continue to monitor Alberta Health Services (AHS) standards as they are updated and adjusted, and will continue to abide by the industry standards they set out for us. In the event that Provincial or Municipal restrictions do not allow for our in-cinema screenings to take place, they will not be rescheduled.
2021 Top Docs Series Dates
JANUARY: In-Cinema January 6 & Online January 7-10, THE REASON I JUMP
FEBRUARY: In-Cinema February 3 & Online February 4-7, KENNY SCHARF: WHEN WORLDS COLLIDE
MARCH: In-Cinema March 3 & Online March 4-7, THROUGH THE NIGHT
APRIL: In-Cinema April 7 & Online April 8-11, Film Selection TBA
MAY: In-Cinema May 5 & Online May 6-9, Film Selection TBA
JUNE: In-Cinema June 2 & Online June 3-6, Film Selection TBA
Calgary Showtimes: Through the Night >
Calgary International Film Festival >
CIFF Facebook >
Top Docs 2021 >
Facebook Event >
Reserve Stream >