Contemporary World Cinema Series!
Thursday, March 18, 2021 - Sunday, March 21, 2021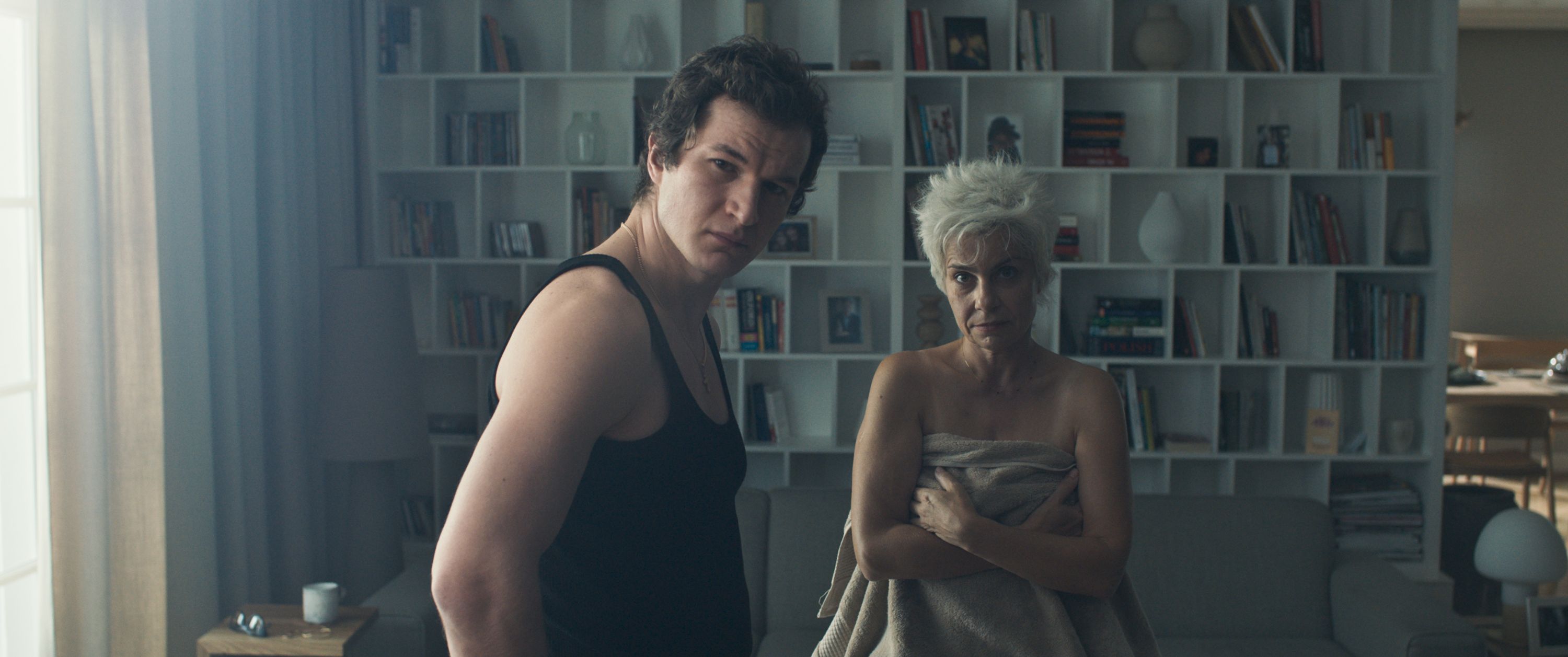 Never Gonna Snow Again
March 18-21, 2021
Online
$13.50 General
CIFF's Global Perspectives Series is a monthly global cinema series running January - June 2021.
NEVER GONNA SNOW AGAIN screens online February 18-21
On a gray, foggy morning outside a large Polish city, Zhenia (Alec Utgoff), a masseur from the East, enters the lives of the wealthy residents of a gated community. Using hypnotic, almost magical techniques to get a residence permit, he starts working. The well-to-do residents in their cookie-cutter homes seemingly have it all, but they all suffer from an inner sadness, some unexplained longing. The attractive and mysterious newcomer's hands heal, and Zhenia's eyes seem to penetrate their souls. To them, his Russian accent sounds like a song from the past, a memory of their seemingly safer childhoods.
The latest from writer/director Malgorzata Szumowska (ELLES, IN THE NAME OF) and her long-time collaborator Michal Englert is an unclassifiable meditation on class, immigration, and global warming with touches of magical realism and moments of sober beauty and subtle humour.
NEVER GONNA SNOW AGAIN is Poland's submission to the 2021 Academy Awards.
Rating TBD
Virtual Ticket: $13.50, includes tax, plus fees
Advanced tickets for streaming are on sale now.
About Global Perspectives Series 2021
CIFF's Global Perspectives Series is a monthly feature-length narrative series.
This collection of exciting worldly films will make their Calgary debuts at Globe Cinema on the third Wednesday of each month. Global Perspectives takes local audiences around the globe with six of the year's most talked-about films.
This year's Global Perspectives Series is going hybrid. Join us in cinema* or online with virtual streaming!
All in cinema events will take place at Globe Cinema and streaming will be offered through our Eventive platform.
*CIFF is and will continue to monitor Alberta Health Services (AHS) standards as they are updated and adjusted, and will continue to abide by the industry standards they set out for us. In the event that Provincial or Municipal restrictions do not allow for our in-cinema screenings to take place, they will not be rescheduled.
2020 Global Perspectives Series Dates
JANUARY: In-Cinema January 20 & Online January 21-24, THE BIG HIT
FEBRUARY: In-Cinema February 17 & Online February 18-21, ASIA
MARCH: In-Cinema March 17 & Online March 18-21, NEVER GONNA SNOW AGAIN
APRIL: In-Cinema April 21 & Online April 22-25, Film Selection TBA
MAY: In-Cinema May 19 & Online May 20-23, Film Selection TBA
JUNE: In-Cinema June 16 & Online June 17-20, Film Selection TBA
Calgary Showtimes: Never Gonna Snow Again >
Calgary International Film Festival >
CIFF Facebook >
Global Perspectives 2021 >
Facebook Event >
Reserve Stream >