Canada: Wednesday, November 25, 1987

Paramount Pictures
Two days before Thanksgiving, marketing consultant Neal Page races to catch a plane home to Chicago, only to find that his flight has been delayed. Hours later, he boards the plane and ends up next to obnoxious salesman, Del Griffith. When the flight is detoured to Wichita, the mismatched pair are forced to find their own way to Chicago-by any means necessary.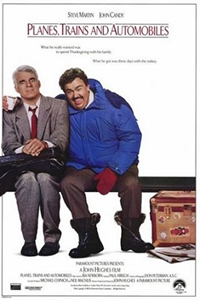 Cast & Crew
User Reviews
Public Reviews - 0 Reviews
There are no reviews for this movie.