Canada: Wednesday, March 22, 2017

http://www.exhibitiononscreen.com/en-uk/our-films/season-4/the-artists-garden-american-impressionism
Following the smash hit Painting the Modern Garden: Monet to Matisse from Season 3 comes a new film based on the hugely popular exhibition 'The Artist's Garden: American Impressionism and the Garden Movement, 1887–1920' from the Florence Griswold Museum in Connecticut, widely considered a home of American Impressionism. Taking its lead from French artists like Renoir and Cezanne, the American impressionist movement followed its own path which over a thirty-year period reveals as much about America as a nation as it does about its art as a creative power-house. It's a story closely tied to a love of gardens and a desire to preserve nature in a rapidly urbanizing nation. Travelling to studios, gardens and famous locations throughout the United States, UK and France, this mesmerising film is a feast for the eyes.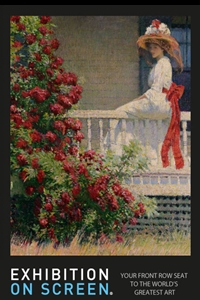 User Reviews
Public Reviews - 0 Reviews
There are no reviews for this movie.