Canada: Tuesday, April 25, 2017

Fathom Events
Fathom Events and BY Experience present TED Cinema Experience: TED2017 Prize Event LIVE to select cinemas nationwide on Tuesday, April 25. Watch Serena Williams, a surprise guest, and other brilliant speakers including Atul Gawande, Anna Rosling Rönnlund, and Boogz + Lil' Buck, take the stage at TED2017. See healthcare warrior Raj Panjabi win the $1 million TED Prize to fund his wish.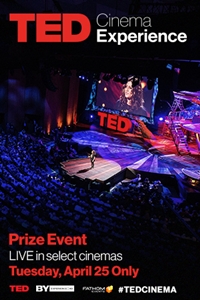 User Reviews
Public Reviews - 0 Reviews
There are no reviews for this movie.