Canada: Friday, September 08, 2017

Grand Showbiz Media & Entertainment
This is a story of a brave man who fought and won against all odds: Sarpanch Rupinder Singh Gandhi was a prolific sportsman, daring leader and true friend. This story shows how circumstances and situations convert him into "something else" when he and his friends make decisions that end up making them outlaws.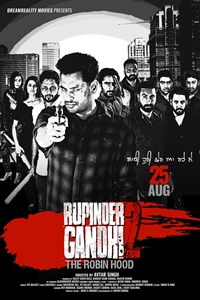 Cast & Crew
User Reviews
Public Reviews - 0 Reviews
There are no reviews for this movie.