National Geographic
http://movies.nationalgeographic.com/movies/extreme-weather/
Weather has always been one of the most dynamic and complex forces shaping our planet, but now it's intensifying in varied and complex ways. Extreme Weather takes us to the frontlines where few have gone.
Follow researchers and everyday heroes as they uncover surprising connections to help us understand and adapt to our ever-changing weather.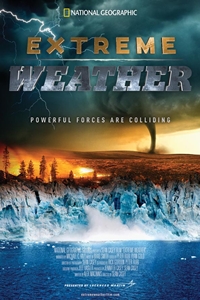 Sunday, December 15, 2019

2:10 PM

Monday, December 16, 2019

1:10 PM

Tuesday, December 17, 2019

1:10 PM

Wednesday, December 18, 2019

1:10 PM

Thursday, December 19, 2019

1:10 PM
Cast & Crew
User Reviews
Public Reviews - 0 Reviews
There are no reviews for this movie.