Canada: Tuesday, November 14, 2017

Screenvision Media
After miraculously stopping an alien invasion, the pressures of sudden fame have left the unlikely heroes known as Lazer Team bitterly divided. But when a new intergalactic menace threatens all of humanity, they must somehow put their petty differences aside if they want to save the planet…again.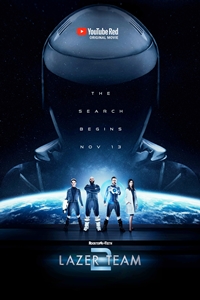 Cast & Crew
User Reviews
Public Reviews - 0 Reviews
There are no reviews for this movie.