Canada: Tuesday, January 22, 2019

Trafalgar Releasing
The penniless soldier Gherman has fallen in love with Liza, even though she is engaged to his friend Yeletsky. Gherman learns that Liza's guardian the Countess knows a winning three-card formula. Gherman determines to wrest the secret from the Countess, gain a fortune through gambling and marry Liza.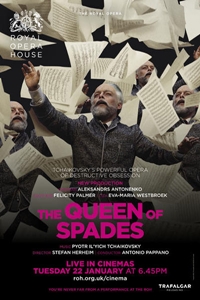 Cast & Crew
User Reviews
Public Reviews - 0 Reviews
There are no reviews for this movie.