Canada: Friday, September 14, 2018

Eros Entertainment
http://en.wikipedia.org/wiki/Manmarziyaan
Rummi (Pannu) is a free-spirited young woman. She lives with her extended family in Punjab state, doing her best to be a good daughter. But youthful desires have led her to Vicky (Kaushal). With his impulsive nature and shock of dyed-blue hair, he's the excitement she wants right now. How long can they keep their trysts secret from her family?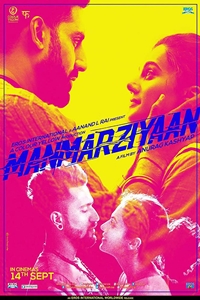 Cast & Crew
User Reviews
Public Reviews - 0 Reviews
There are no reviews for this movie.