Canada: Friday, January 18, 2019

-none
http://en.wikipedia.org/wiki/Aurora_(2018_film)
After the ship, Aurora, sunk near their island, everybody knows that their hometown is doomed. But after Leana made a deal with the families of the missing passengers, she and her 8-year old sister, Rita, choose to stay in the island and keep their hotel open in case any of the dead bodies will be washed ashore. However, as days go by, ghostsbegin to bother and haunt their seemingly normal life on the island.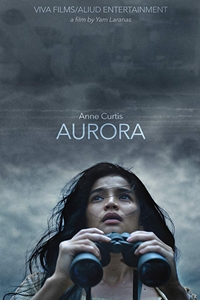 Cast & Crew
User Reviews
Public Reviews - 0 Reviews
There are no reviews for this movie.