Canada: Wednesday, September 26, 2018
Canada: Friday, January 11, 2019

A mother-daughter team attempting a six month, self supported journey through a mountain wilderness; the gripping story an avalanche burial; a group of nuns who inhabit a mountain retreat to be closer to God; an impassioned alpinist; a focused snow artist; a couple who has been living off grid in the mountains for nearly 50 years. Shot in cinematic detail, This Mountain Life is a riveting examination of human passion set high in the peaks of British Columbia.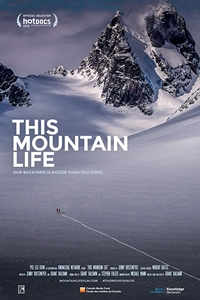 Cast & Crew
User Reviews
Public Reviews - 0 Reviews
There are no reviews for this movie.