Canada: Friday, January 18, 2019

Rising Star Entertainment
http://www.facebook.com/CheatIndiaMovie/
A con man decides to take advantage of an academic world where there are very few opportunities and too many aspirants, and only the smartest can survive. From rigging examinations to forging certificates, his schemes will both exploit and expose the failings of an Indian education system fraught with problems.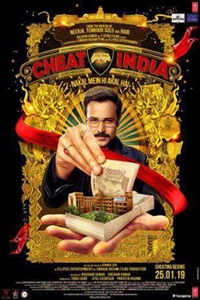 Cast & Crew
User Reviews
Public Reviews - 0 Reviews
There are no reviews for this movie.