Canada: Friday, February 15, 2019

https://www.nfb.ca/film/what-walaa-wants/
Walaa has her sights set on becoming one of the few women to join the Palestinian Security Forces. She has to fight to survive police training boot camp with her wildly rebellious spirit intact.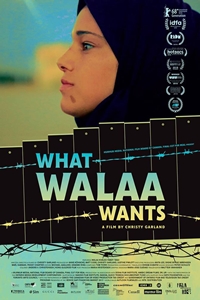 Saturday, March 23, 2019
Arabic w/e.s.t;Canadian Screen Arts Festival;EVENT

7:00 PM
Cast & Crew
User Reviews
Public Reviews - 0 Reviews
There are no reviews for this movie.