Mary Jane is a 17 year old who has a part-time job in an art theater, where her fellow employees alternate work with extended sessions in the basement, where they drink a lot, and speculate about life and love. Mary Jane would like to be part of their world, which she sees as hip and eventually she losses her virginity in a cemetery ("Steve this is really uncomfortable"). She gets encouragement from the bisexual Erika, who remembers her own first time ("I remember his cat was watching") and predicts that eventually she'll enjoy sex especially if she follows Erika's tips.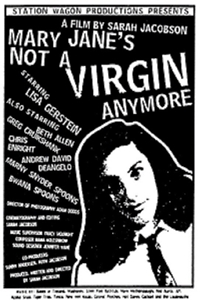 Cast & Crew
User Reviews
Public Reviews - 0 Reviews
There are no reviews for this movie.