Canada: Tuesday, September 10, 2019

Fathom Events
Fane Productions and BY Experience will present the iconic author, Margaret Atwood, captured live on stage from London, on the worldwide release of her new book, the Testaments, the thrilling sequel to her 1985 classic, The Handmaid's Tale. The event will feature conversation with Ms. Atwood about the book which will include exclusive readings and special guests - September 10 only.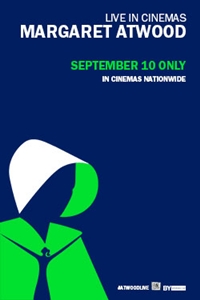 Cast & Crew
User Reviews
Public Reviews - 0 Reviews
There are no reviews for this movie.