Canada: Monday, July 01, 2019

Fathom Events
Join Fathom Events and GKIDS when they bring Whisper of the Heart back to theatres as part of Studio Ghibli Fest 2019. Discover the brilliance of this heartwarming coming-of-age classic, based on a screenplay from Hayao Miyazaki. Shizuku, a quiet schoolgirl, embarks on a life-changing adventure to discover her true talent after a chance encounter with a mysterious cat called The Baron.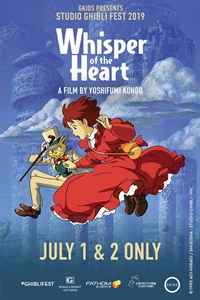 Cast & Crew
User Reviews
Public Reviews - 0 Reviews
There are no reviews for this movie.