Canada: Friday, March 08, 2019

Reliance Entertainment
http://facebook.com/BadlaTheFilm/
A young dynamic entrepreneur finds herself in a locked hotel room next to the body of her dead lover. She hires a prestigious lawyer to defend her, and over the course of one evening, they work together to find out what actually happened.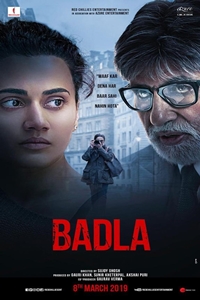 Cast & Crew
User Reviews
Public Reviews - 0 Reviews
There are no reviews for this movie.