Canada: Friday, May 24, 2019

FIP
http://www.facebook.com/Indias-Most-Wanted-193457871286003/
Inspired by true events, India's Most Wanted brings to life the story of one of the biggest covert operations undertaken in the country. It is a story of true grit and determination, of a manhunt led by 5 unlikely heroes, who captured one of India's most dangerous terrorists without firing a single bullet.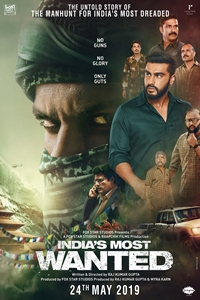 Cast & Crew
User Reviews
Public Reviews - 0 Reviews
There are no reviews for this movie.