Canada: Friday, July 26, 2019

Sarigama Cinemas
http://www.facebook.com/DearComradeTheFilm/
Dear Comrade is an intense love story between Bobby (Vijay Deverakonda), a student union leader and Lily (Rashmika Mandanna) a state-level cricketer. Bobby has anger management issues, which he needs to overcome and fight for his love.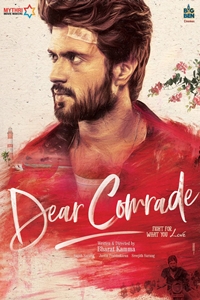 Cast & Crew
User Reviews
Public Reviews - 0 Reviews
There are no reviews for this movie.