Canada: Friday, May 10, 2019

Globe Moviez
http://www.facebook.com/lukan.michi
When the prospects of getting married to the love of his life is crushed by a long-standing family feud and a grumpy older brother who is unmarried, a youngster sets out with a scheme to solve everybody`s problems. Directed by M. Hundal, Lukan Michi stars Preet Harpal and Mandy Takhar in the lead roles.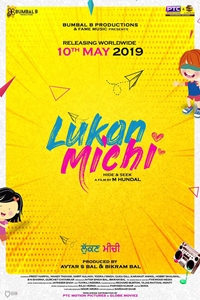 Cast & Crew
User Reviews
Public Reviews - 0 Reviews
There are no reviews for this movie.