Canada: Friday, May 31, 2019

Weekend Cinema
http://en.wikipedia.org/wiki/NGK_(film)
Nandha Gopalan Kumaran (NGK), a charismatic young man, embarks on a political journey that brings about an unprecedented socio-political revolution. Directed by ace filmmaker K. Selvaraghavan, NGK stars Suriya Sivakumar in the titular role.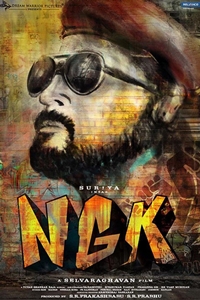 Cast & Crew
User Reviews
Public Reviews - 0 Reviews
There are no reviews for this movie.