Canada: Friday, May 31, 2019

China Lion Film
Linked together by four different stories, megaband Mayday plays their famous music, recorded live from 55 cities on 4 continents and filmed over 2 years for over 4 million audience members. Feel the mesmerizing electricity of one of Asia's biggest and most popular bands as Mayday guides you through their "Life Tour" in this 3D spectacle!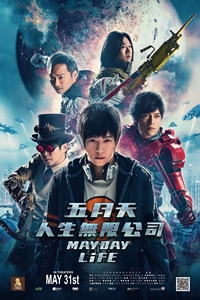 Cast & Crew
User Reviews
Public Reviews - 0 Reviews
There are no reviews for this movie.