Canada: Friday, July 19, 2019

Home Screen Entertainment
http://en.wikipedia.org/wiki/Kadaram_Kondan
Vasu, a young medico, finds his life descending into chaos after rescuing one of his patients from a murder attempt. His pregnant wife is abducted, and the kidnappers demand the patient he saved in exchange for her safety. The patient is none other than Mr. KK, a former agent who is now wanted by the police and criminals alike. With time running out and all sides closing in, the duo must now band together to save not just themselves, but Vasu`s wife and his unborn child.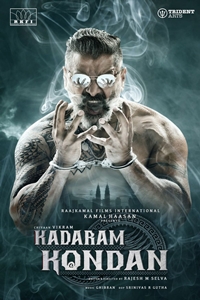 Cast & Crew
User Reviews
Public Reviews - 0 Reviews
There are no reviews for this movie.