Canada: Friday, July 26, 2019

Rhythm Boyz Entertainment
http://en.wikipedia.org/wiki/Chal_Mera_Putt
Chal Mera Putt is a light-hearted comedy about a group of illegal immigrants living in the city of Birmingham. The film explores the struggles they face, the lasting friendships they make and the challenges they overcome while trying to get their PR.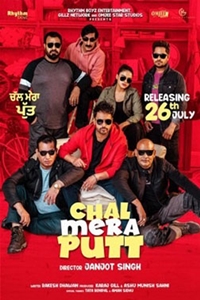 Cast & Crew
User Reviews
Public Reviews - 0 Reviews
There are no reviews for this movie.