Canada: Saturday, June 22, 2019

http://www.facebook.com/ShuThayuOfficial/
While playing cricket with his friends, Manan meets with an accident that causes loss of his partial memory. Now, Manan doesn't recognize his fiance Deepali or anything about his impending wedding. Will his friends tell, "What happened!" or will Manan remember everything?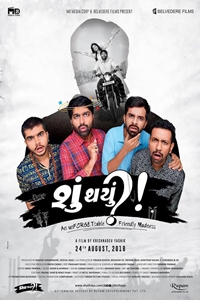 Cast & Crew
User Reviews
Public Reviews - 0 Reviews
There are no reviews for this movie.