Canada: Friday, June 14, 2019

Home Screen Entertainment
http://www.facebook.com/GrandFatherMovie/
The film revolves around the bond of friendship that bind three friends together. Apart from friendship, romance also plays its part in the life of supposedly 40-something Michel who gets attracted to 28-year-old Delna. Keen to see him settle down, Micheal's parents accept his relationship.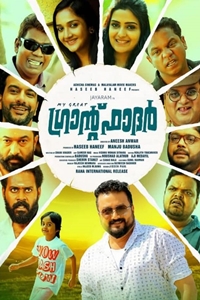 Cast & Crew
User Reviews
Public Reviews - 0 Reviews
There are no reviews for this movie.