Canada: Tuesday, October 15, 2019

Fathom Events
Saban Films and Fathom Events bring Jay and Silent Bob back to the big screen in the long-awaited Jay and Silent Bob Reboot! The first night of this exclusive sneak preview will feature an introduction from Kevin Smith and an exclusive poster!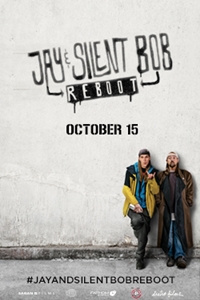 Cast & Crew
User Reviews
Public Reviews - 0 Reviews
There are no reviews for this movie.