Canada: Friday, August 30, 2019

Great India Films
http://www.facebook.com/KaappaanMovie/
In this dynamic action thriller, Suriya plays a Special Protection Group (SPG) officer in charge of protecting the Prime Minister. When a spy turns rogue and plots to kill the country`s leader, he must use all his wits to thwart the plan, even if it costs him his life.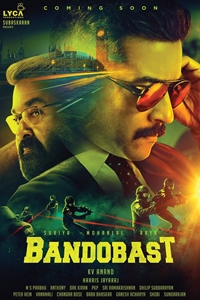 Cast & Crew
User Reviews
Public Reviews - 0 Reviews
There are no reviews for this movie.