Canada: Friday, February 14, 2020

Thinkk Big Pictures
http://en.wikipedia.org/wiki/Love_Aaj_Kal_(2020_film)
Spanning from 1990 to 2020, the movie portrays two love stories from widely different eras facing widely different obstacles. One couple battles society`s restrictions while the other must learn to balance work with love, but both portray the same true and unfiltered feelings of love.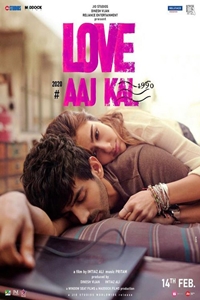 Cast & Crew
User Reviews
Public Reviews - 0 Reviews
There are no reviews for this movie.