Canada: Thursday, August 15, 2019

Lionsgate
for violence, grisly images, language, some drug use and nudity
https://apocalypsenowfinalcut.com/
Francis Ford Coppola's Apocalypse Now in its 40th year presents a new, never-before-seen restored version of the film. The new film Apocalypse Now Final Cut, has been remastered in 4K Ultra HD.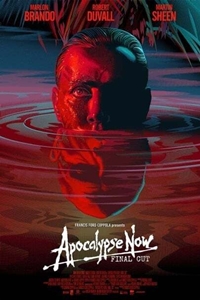 Sunday, August 18, 2019
IMAX;Reserved

1:45 PM
Cast & Crew
User Reviews
Public Reviews - 0 Reviews
There are no reviews for this movie.