Canada: Friday, September 06, 2019

White Hill Studios
http://www.facebook.com/SAAK-Punjabi-Movie-1982415248461157/
Karam Singh a soldier comes back to his village where he meets Chann Kaur. He confesses the same to her and even proposes to get married. She asks to send 'saak' marriage proposal to her house; unaware of the fact that her father will make her marry anyone except a soldier. From there on, their love story takes another turn and they do anything to be together.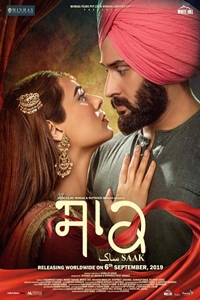 Cast & Crew
User Reviews
Public Reviews - 0 Reviews
There are no reviews for this movie.