Canada: Friday, August 02, 2019

http://events.nick.com.au/listing/paw-patrol-ready-race-rescue/
IT'S THE ADVENTURE BAY 500 and legendary race car driver, The Whoosh, can't compete! The pups speed into action to help Marshall take the wheel against cheating rival, The Cheetah, for the championship trophy in this ALL-NEW PAW PATROL MOVIE!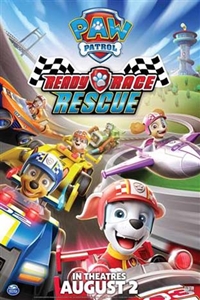 Cast & Crew
User Reviews
Public Reviews - 0 Reviews
There are no reviews for this movie.