Canada: Friday, September 20, 2019

Zee Studios International
http://en.wikipedia.org/wiki/Prasthanam_(2019_film)
"Good and evil in our souls battle like day and night in a day`s cycle. That never-ending battle is our Prassthanam"Set in a contemporary political family, Prasthanam deals with complex questions on dharma, morality, desire, right and wrong. It narrates the story of Baldev Pratap Singh - a great political leader, but vulnerable to his ambition and the story of his two sons, Ayush and Vivaan.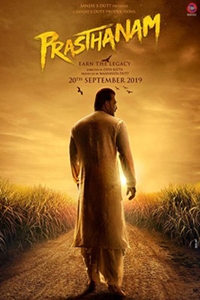 Cast & Crew
User Reviews
Public Reviews - 0 Reviews
There are no reviews for this movie.