Canada: Friday, August 09, 2019

Joy is the quintessential OFW, working hard in Hong Kong to provide for her family in the Philippines, with aspirations of migrating to Canada. Ethan is less driven, working as a bartender as he waits for his residency to push through. Joy has shied away from relationships, but is unable to resist Ethan. When they fall in love, they both agree that the relationship would be temporary. But as their bond deepens, would they be able to keep to their agreement?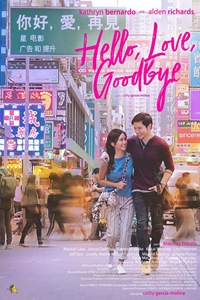 Cast & Crew
User Reviews
Public Reviews - 0 Reviews
There are no reviews for this movie.