Canada: Friday, September 13, 2019

White Hill Studios
http://www.facebook.com/terimerijodii/
Teri Meri Jodi is about two beautiful couples; Daani Roop & Maznu Pari, who have to subdue past cultural ideas and loved ones core beliefs, in order to stay together. Will they win or not?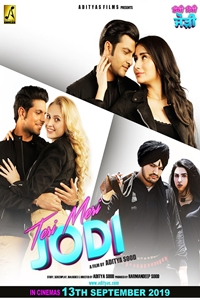 Cast & Crew
User Reviews
Public Reviews - 0 Reviews
There are no reviews for this movie.