Nationwide: Friday, September 20, 2019

Entertainment Studios Motion Pictures
for language, some sexualcontent and drug/alcohol use.
Robert Luketic directs the rom-com about Mara Hickey (Hyland), an L.A. photographer who has vowed never to get married. But when she and her new ready-to-settle-down boyfriend (Williams) are invited to 15 weddings in the same year, the pressure is on Mara to make some big decisions.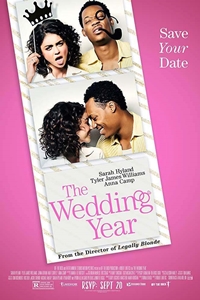 Cast & Crew
User Reviews
Public Reviews - 0 Reviews
There are no reviews for this movie.