Canada: Sunday, September 08, 2019

Tintoretto. A Rebel in Venice is a 95-minutes documentary that tells the story of the painter Jacopo Robusti. Son of a dyer, which earned him the name Tintoretto, or 'little dyer' (1519-1594), he was in fact the only great Renaissance painter never to leave Venice, not even during the years of the plague. Tintoretto is in almost every museum in the world. And yet it is only in Venice that one can understand and love him. Tintoretto is the true mirror of Venice. In life and work, he reflects the spirit of the lagoon city. He's a one of a kind genius, open-minded, restless, brave and with a strong love for freedom - unstable and elusive, like Venice.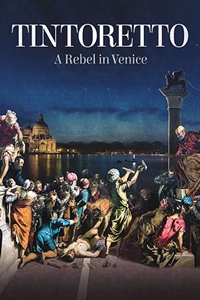 Cast & Crew
User Reviews
Public Reviews - 0 Reviews
There are no reviews for this movie.