Canada: Friday, November 08, 2019

http://en.wikipedia.org/wiki/Bala_(2019_film)
The film tells the story of Bala (Ayushmann Khurrana), a man who is balding prematurely and how he copes with the situation. The film also narrates Bala's relationship with two women played by Yami Gautam and Bhumi Pednekar respectively.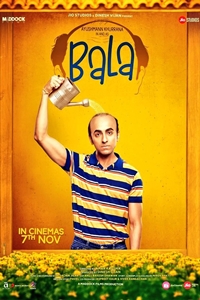 Cast & Crew
User Reviews
Public Reviews - 0 Reviews
There are no reviews for this movie.