Canada: Friday, November 29, 2019

Rising Star Entertainment
http://www.facebook.com/GidarhSinghiMovie/
Guru G is running a black money operation through his ashram with help from his trusted devotee Billu and Julia. The film goes on to show how all the characters get involved in a huge con mystery resulting in a funny and dramatic climax.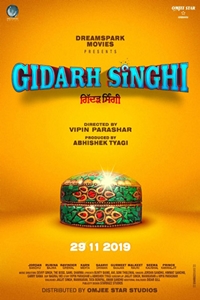 Cast & Crew
User Reviews
Public Reviews - 0 Reviews
There are no reviews for this movie.