Canada: Friday, February 21, 2020

White Hill Studios
http://www.facebook.com/shubhmangalzyadasaavdhaan/
Shubh Mangal Zyada Saavdhan is a comedy drama film following the romance between two men, played by Ayushman Khurana and Jitendra Kumar. This movie delivers a crucial message on homosexuality with a healthy dose of laughter.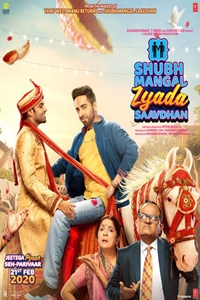 Cast & Crew
User Reviews
Public Reviews - 0 Reviews
There are no reviews for this movie.