Canada: Friday, November 15, 2019

Rising Star Entertainment
http://en.wikipedia.org/wiki/Jhalley
JHALLE is a comedy set up in the UK countryside, where our female protagonist, Sargun Mehta has a psychological disorder. Her extremely well knit family includes father (Pawan Malhotra), a grandma (Jatinder Kaur), and a brother who are caring to the core and believe that Sargun is going to turn normal any day of her life. Then there is Binnu Dhillon who has a similar disorder, and as fate would have it the two protagonists fall in love, oblivious of the fact that both of them are similar in more than one way. Soon after when Binnu gets invited to Sargun's house to seek her hand, chaos ensues resulting in a riveting climax that will decide their fate.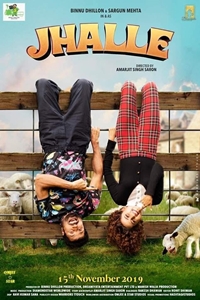 Cast & Crew
User Reviews
Public Reviews - 0 Reviews
There are no reviews for this movie.