Canada: Tuesday, April 07, 2020

Fathom Events
While Jesus' story may be familiar, His actions are unexpected. He befriends outcasts and heals the hurting. He challenges social norms and confronts hypocrisy, and the lives He touches will never be the same. Filmed in front of a live audience, Sight & Sound's JESUS brings you right in the middle of the greatest rescue story of all time! Experience the action-packed musical adventure on the big screen in this nationwide event for three days only: April 7, 9, and 11.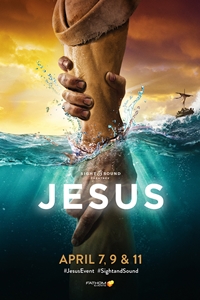 User Reviews
Public Reviews - 0 Reviews
There are no reviews for this movie.